Budget Minileasing - Cost effective and flexible choice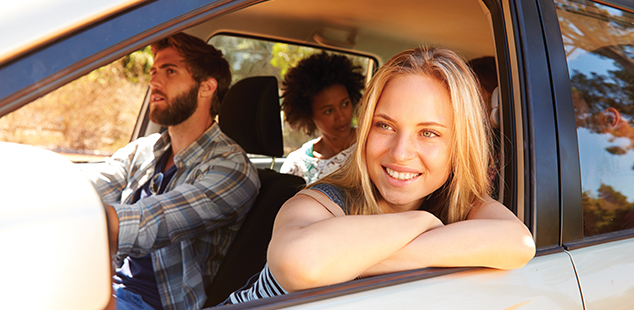 Need a car for one month or more?
Budget Minilease offers a flexible long-tern rentals with no fixed leasing contracts. Perfect for a long term car needs!
Budget Minileasing is tailored for rentals that are at least a month long. It is a flexible and cost effective choice for owning a car. It suits any temporary need as well as family's second car for example.
Scroll down the page and see our Minilease car selection. Choose the car for your needs and select for how long do you need the car.
The price includes everything except fuel and car washes. No hidden costs. You don't need to worry about car maintenance, vehichle inspections, insurances or tyre changes. If your Minilease car breaks, you'll get replacement car from us with no extra charges.
If you need assistance or more information on cars or services, please contact the location of your choice or our service center at reservations(at)avisbudget.fi or via phone +358 10 436 2300 (08.00-16.00, Mon-Fri).
Group B - Skoda Fabia or similar

Includes car maintenance, vehicle inspections, repairs and tyre changes
Additional kilometers and services are not included
From 560€/month (2500km)

Group C - Skoda Rapid or similar

Includes car maintenance, vehicle inspections, repairs and tyre changes
Additional kilometers and services are not included
From 660€/month (2500km)

Group I - Toyota Auris or similar

Includes car maintenance, vehicle inspections, repairs and tyre changes
Additional kilometers and services are not included
From 740€/month (2500km)

Group D - Skoda Octavia or similar

Includes car maintenance, vehicle inspections, repairs and tyre changes
Additional kilometers and services are not included
From 690€/month (2500km)

Group O - Skoda Octavia automatic or similar

Includes car maintenance, vehicle inspections, repairs and tyre changes
Additional kilometers and services are not included
From 890€/month (2500km)

Group L - Seat Leon or similar

Includes car maintenance, vehicle inspections, repairs and tyre changes
Additional kilometers and services are not included
From 690€/month (2500km)

Group F - Audi A4 or similar

Includes car maintenance, vehicle inspections, repairs and tyre changes
Additional kilometers and services are not included
From 1030€/month (2500km)

Group H - Audi A6 or similar

Includes car maintenance, vehicle inspections, repairs and tyre changes
Additional kilometers and services are not included
From 1100€/month (2500km)

Group M - Skoda Octavia station wagon

Includes car maintenance, vehicle inspections, repairs and tyre changes
Additional kilometers and services are not included
From 870€/month (2500km)

Group G - Skoda Karoq or similar

Includes car maintenance, vehicle inspections, repairs and tyre changes
Additional kilometers and services are not included
From 1180€/month (2500km)

Group J minibus - Volkswagen Caravelle or similar

Includes car maintenance, vehicle inspections, repairs and tyre changes
Additional kilometers and services are not included
From 1590€/month (2500km)
Minileasing terms and conditions
Price includes 2500 kilometers per month and additional kilometers cost 0,25€ per kilometer
Price includes theft and damage excess. Excess amount depends on the car class
For the car classes B, C, I and L the excess is 1200€
For the car classes D, M and O the excess is 1800€
For the car classes F, G and H the excess is 2400€
For the car class J the excess is 4000€
The customer is responsible of the car until Budget Finland has had a chance to check if the car is undamaged
The minimum rental time is 31 days, after 31 days the rental agreement can be terminated
Minileasing service may not be used in conjuction with discount codes or other offers
Budget Rental Terms and Conditions apply
The rental is charged monthly. The cash withdrawal is made when the car is picked up.
Renter must meet the standard Budget age, driver and credit requirements. Renter in the rental agreement is responsible of the car.
Budget Minileasing is available nationwide in Finland