Budget Travel Partner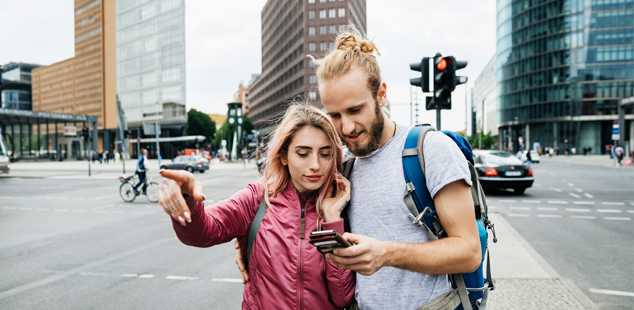 Valuable help and advice will be waiting at the other end of the phone and on email when you sign up to Budget Travel Partner. Wherever you're off to, our dedicated reps are on hand 24 hours a day.
What Can Budget Travel Parner do for me?
Translation services
Ever struggled with language on your travels? Travel Partner connects you to a translation service over the phone, giving you verbal translations to or from a huge range of local and national languages. Our translators can also speak directly to the person you're trying to communicate with, any time of the day or night, and make sure that everything is clearly understood.
Lost property services
Lost luggage? Budget Travel Partner can help to report and trace lost luggage, including liaising with your airline and providing twice-daily updates.

We can also help to:
Report all lost or stolen credit, debit and charge cards, and advise on the best procedure to follow.
Report the loss or theft of mobile phones and tablets.
Provide the telephone number, address and opening hours of the nearest embassy or consulate as well as offer support on the processes for arranging a replacement passport.
Local directory
Why spend time to find addresses or contact details for local restaurants, hotels, hospitals or museums? We'll do all the admin for you, giving you more time on the open road.

Real-time flight status information
You're on the way to the airport and need to drop your hire car off … wouldn't it be nice to know that you have time to relax in the lounge or do a little Duty Free shopping before boarding?
How can I get Budget Travel Partner?
Travel Partner is participating locations in Finland and across Europe.

You can add Budget Travel Partner to your online reservation when you book on our website – you'll see it when you add Extras to your booking (as long as it is one of our participating locations).

You can also add Travel Partner when you call our reservation center 010 436 2300 to make a booking or via email reservations(at)avisbudget.fi