Winter equipment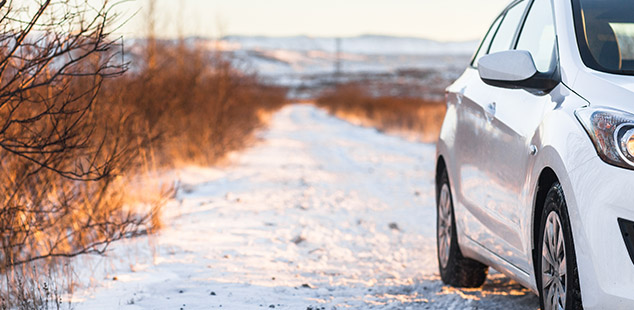 From Finland and Switzerland, to Canada and beyond, we understand a winter holiday can be fantastic fun. However, driving in snowy or icey conditions can be daunting. Our winter products are there to take care of your safety and our cars are always equipped as required by law.
What is Winter Equipment?
If you are planning to drive in snowy conditions or are taking your annual ski holiday, Budget wants to make your car rental experience easier, safer and more convenient.

That is why we offer a range of Winter Equipment including:
Winter tires - As many countries experience snowy conditions throughout the year, winter tyres are necessary to drive and during specific times of the year are compulsory by law.

Snow chains - During the winter season snow chains can offer an extra level of control and reassurance when driving in snowy weather. Snow chains are available to rent at certain Budget locations.

Ski racks - If you are planning on taking your own skis, you'll need a ski rack. Ski racks are available for hire at selected Budget locations and can be reserved when making your booking via the website or call centre.

How can I purchase Winter Equipment?
Winter products can be reserved from our website. You can see the price for winter equipment when you are making the reservation online. In addition you can reserve winter equipment by contacting our reservation center.
Where is Winter equipment available?
Please note, that winter products are compulsory by law in certain countries. Our cars are always equipped as required by law. If you move from one area to another with a rental car, please inform our rental agents so that they are able to help you equip the rental car as required by law. Car must also be equipped by the weather conditions during rental, the rental location is not responsible of weather fluctuation.
Snow chains and ski racks are available in selected Budget locations. Please note that the price of the Winter Equipment varies from country to country.
Please do not hesitate to contact our reservation center if you have any questions about Winter equipment 010 436 2300 or reservations(at)avisbudget.fi